I'm buying another car.
Almost 2 years ago, I sold my BMW 650i Convertible.  I've had nothing but sellers remorse.  I miss that car so much.  The reason I sold is was because I wanted a 4 door luxury vehicle.  It's not that I was completely done with sports cars it's just I was now thinking like an adult.  Finally right?
It was an inconvenience having three 2 door cars.
I have a 2 door Nissan Titan Truck, a 2 Door BMW 650, and my wife has a 2 Door Acura.  Well the problem lies here.  Every time we go out to dinner of course I love taking the 650i, but the problem was every time my parents would join us we would always have to take separate cars because my parents drove a 2 door Mustang convertible.  See the problem?
So it was finally time to make the decision and purchase a 4 door car.  I know what you are thinking why don't I get the Gran Coupe?  I didn't get the Gran Coupe because Tesla just put out the new Model S with the updated front end and it caught my eye. Guess what, I finally bought my 4 door Luxury sedan, a 2016 Tesla Model S.
I really enjoy the Tesla but to me it lacks the luxury interior.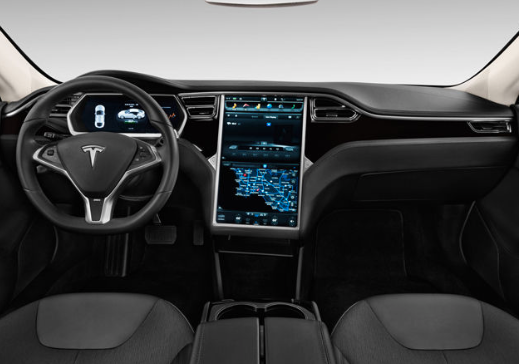 Here's a analogy, if you sit in a Tesla Model S, it reminds me of the Apple store.  Minimalistic features, clean and plain at the same time, call it futuristic. Yes, I like that in a car because it's the car of the future.  So I accepted that.  If you really look at it, sometimes it just gets boring.  A modern house with clean architecture with designer furniture.  That's how my house is, modern open floor plan.  But that is my house.  I want luxury features in my car.
As soon as you opened the doors in my BMW you saw luxury.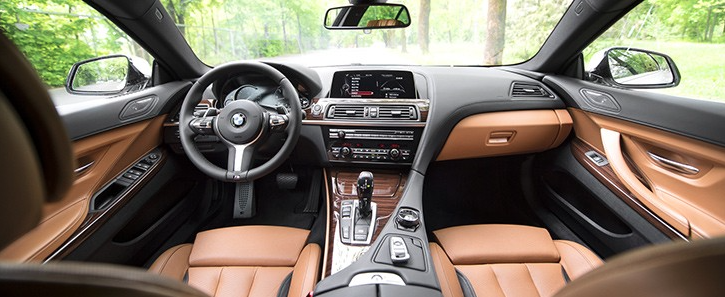 Just the smell of BMW leather made me smile.  As soon as you sat in you would notice all the interior design and craftsmanship that went into the car.  Even the sound it makes when you turn the car on.  You know it's a BMW.  To me getting into my BMW was a 5 Star Resort.  Every curve was thought out to give you the presence of art.  That's what I want in a luxury vehicle.
I rarely drive my Tesla, because I drive my truck to work.  I love my truck, it's 12 years old and if you would look at it, you would think I just drove it out of the show room.  When you drive it, it lets you know its a V8. I only drive my Tesla on the weekends.  There's times where I've had a long week at work and for me driving my Tesla is a reward that justifies my pain and agony.
That's usually when I pull out $14k Rolex also.
Since I don't drive it that often my wife has been taking it to work.  See loves the fact that it has a 5 star safety rating and she hasn't seen a gasoline station in almost 2 years.  My wife enjoys the car so much she reserved the Model 3 Tesla so I can keep the Model S with low mileage.  We all know what is happening with Model 3 reservations. I can't see myself paying $50k for a mid size sedan.  I rather buy a used Model S.  So we're waiting for the Model 3 $35k and that will be a while according to Tesla.
So guess what I'm giving my Tesla Model S to my wife because my ass is getting a BMW 640i Gran Coupe bitches.  I recently started looking at them and guess what.  BMW has surely stepped up their game.  I went back to the dealership where I've already purchased two 650i convertibles and had them hunt for a 640i.  Finally about 1 week later I get a call from Frank my broker saying I got one.  As soon as I heard that my wife drove an hour and half to go see the car.
We finally arrived to the dealership and Frank pulled out they beautiful car that I might be purchasing. Well these are the 5 things I look for when purchasing a vehicle.
#1 PAINT
I always make sure I check the edges of the paint to make sure no dumb want to be detailer didn't take a high speed polisher and burn the paint.  Paint is about 4 – 6 mils thick depending on the car.  I make sure I take a Paint Thickness Gauge to measure the consistency of the paint.  Also to make sure there is no bondo or fillers that will show the car had any body work.
Open the doors, hoods, trunk etc. Check for over spray or orange peel.  Some bodyshops don't take the time to clean in the inside of the jambs out.  They figure that no one looks in there. But I do.
#2 PANELS
Make sure the panels line up and they're leveled or flush with each other.  Once again, I want to make sure this car hasn't t been in a accident or panels replaced.  CarFax doesn't mean anything to me.  The report can be clean but doesn't mean I couldn't have gone down to a cheap body shop that doesn't require them to report anything.
#3 WHEELS
Check for curb rash and for fixed damage.  Realize that when they're curb rashed that means there was an impact on the rims.  What that means is that the rim might be bent or the alignment might be off.  There's times where the tire took an impact as well and the rubber is chewed up and need tire replacement also.
#4 ENGINE
Turn the car on and pop open the hood and listen.  Listen for any knocking and different sounds that might not sound right. Also smell the engine. What you are checking for any burning smell, like oil or fluid etc.  Look for any leaks or drips under the car.
#5 INTERIOR
I always check the Plastic, Leather, and Vinyl.  The interior has to reflect the mileage.  Now if the previous owner was a slob then you can really see, but if the dealership wants to sell, they'll clean it up.  I especially look at the leather for any repairs.  Just because leather has been repaired it doesn't mean it's quality and it will last.  Remember dealerships will just spend enough money to make the car look pretty to sell.  Once you buy the car it's now your responsibility.
BONUS #6 ELECTRONICS
Cars have so many computers in them you want to make sure everything works.  Back up Cameras, Over head cameras, Heads Up display, sensors. You want to make sure they work and covered under warranty.
After checking all this on the BMW, unfortunately I didn't purchase the Gran Coupe.  The car had been repainted.  Don't get me wrong they did a beautiful job on it, but I check the door jambs and it had a lot of over spray from clear coat.  Not just in one panel but the whole passenger side of the vehicle.  Trunk, Passenger side Doors and Hood.  Those are a lot of panels to paint.  This is telling me there was major damage on that car at one point.  I rather have a car with touch up paint than with all the repaint body work.
Frank knew exactly that I wasn't going to purchase the BMW.  They even lowered the price of the car, but I still wasn't excited.  Even if the car would have been at 50% off, I would have passed.  You never know what might happen in the future.  Also all the passenger side wheels had curb rash.
So I'm still looking for that BMW 640i Gran Coupe. Even when I purchase it I'm not sure how long I will keep it. I still have a couple more years before I buy a Bentley Flying Spur.