No More SCRATCHES on Your Rolex
PHANTOM PROTECT LUXURY WATCH GUARD
Why You Need Phantom Protect Watch Guard – It Helps Prevent:
Chips / Scratches
Help protect your Rolex Bracelet Center Links and Maxi Case from everyday wear and tear and those frustrating micro scratches
STAINS
We use everyday cleaning chemicals and sometimes we're not aware how aggressive some of them might be on your polished and precious metal.
ACCIDENTAL RUBS AGAINST HARD SURFACES
Enjoy wearing your Timepiece with more piece of mind and not worrying about damaging your Maxi Case and Center Links.
EVERYDAY WEAR AND TEAR
Your timepiece is meant to be worn and enjoyed.  Not locked up in a box.  Protected will allow to show off your non damaged Rolex  
SAVES YOU OVER $250 FOR EXPENSIVE JEWELER POLISHING
Why pay jewelers a lot of money to polish your timepiece.  Have it protected year long and not worry about leaving your watch with the Jewerler for days or even weeks.
Protect Your Expensive Investment
What is Phantom Protect Luxury Watch Guard?

 
Phantom Protect is a tough & durable 6 mil urethane clear barrier film that acts like Invisible Body Armor for your Luxury Timepiece. 
Phantom Protect is a Repositionable Pressure Adhesive and will NEVER damage the metal or leave permanent adhesive residue if ever removed. 
Phantom Protect easy to apply & will not add bulk or make your Timepiece uncomfortable to wear.  
Phantom Protect will not side off if applied correctly. (simple instructions included)
Phantom Protect is Water-Resistant and Proof.  It will not come off while swimming, showering, and or regular cleanings.
Phantom Protect comes cut precisely for Rolex Oyster Bracelets, Maxi Case & Clasp, so you can cover the portions of your watch that you're most concerned will sustain damage.
(i.e. Square Links, Clasps, Maxi Case and much more)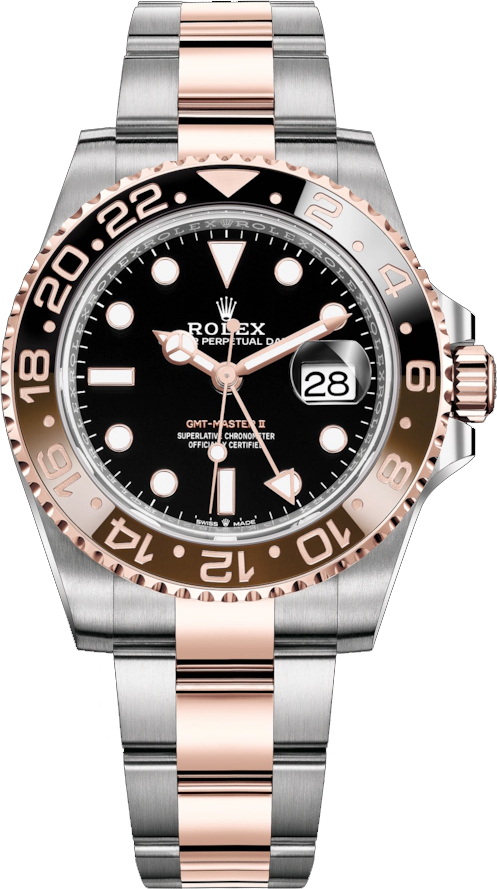 What will
Phantom Protect Luxury Watch Guard

cover?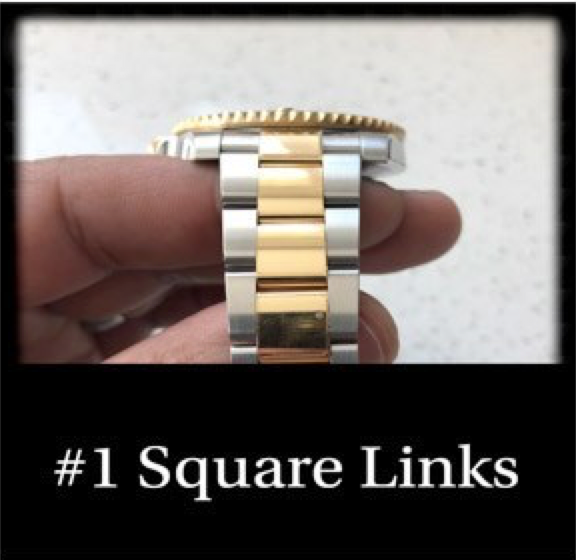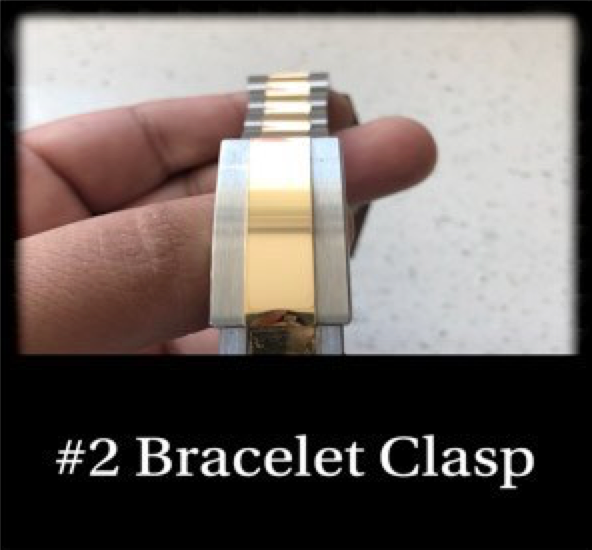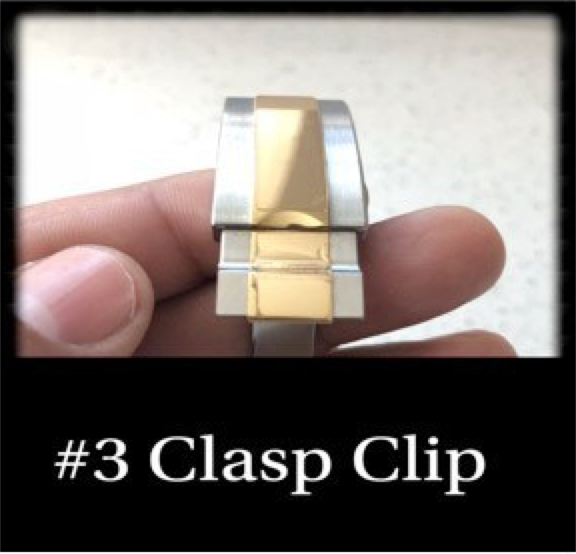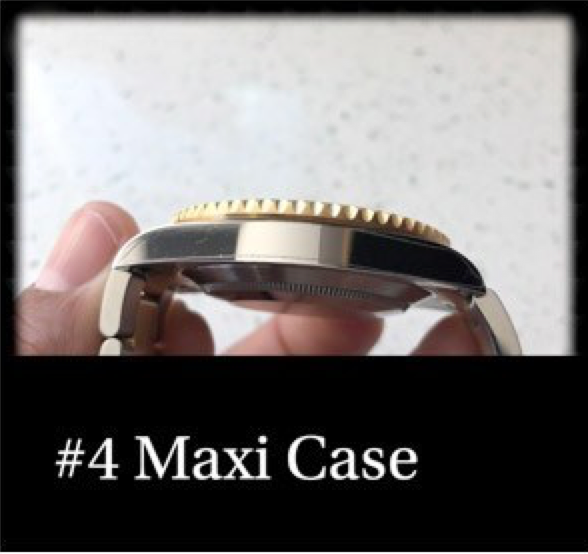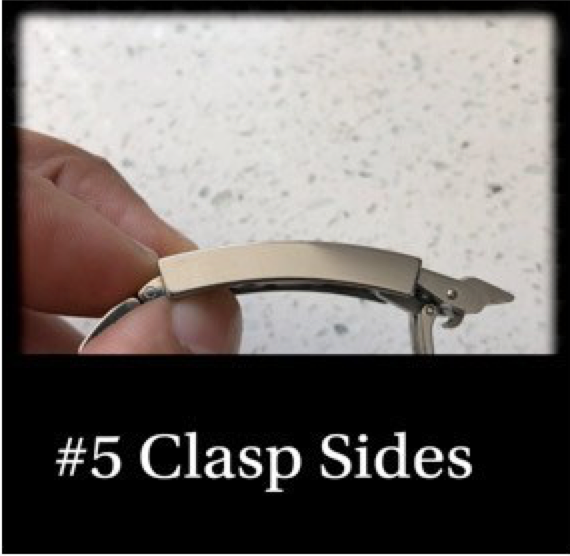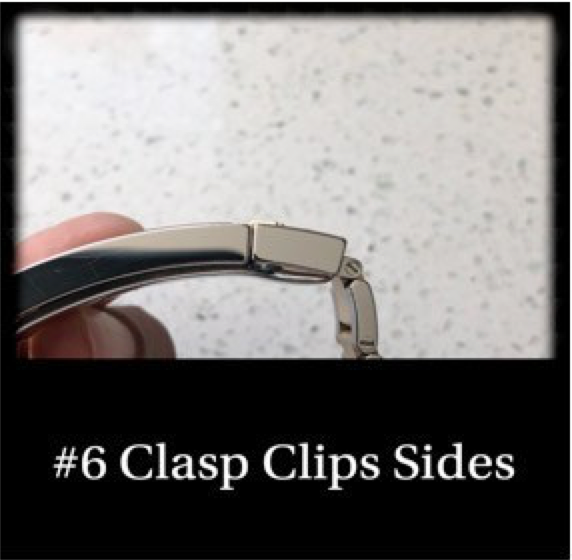 "With Phantom Protect Luxury Watch Guard you'll have Peace of Mind Knowing your Luxury Time Piece will Look "Like New" for Years."
– Chad Vestler, Florida  
Not only was it easy to apply, it's practically invisible. I know it's already saved me some scratches from my daily office wear.
Sam Goldberg, Esq.
New York
Just got my new GMT Batman so it's time to protect another watch. This is my fourth purchase! I decided to protect my entire collection. 
James Powers
Australia
Perfect for NEW Watches!
Phantom Protect luxury watch guard
Phantom Protect Luxury Watch Guard is recommended to be applied when your time peice is unworn (new) or recently polished.  If your time piece has existing micro scratches, Phantom Protect may hide some micro scratches but it will prevent future damage to your watch.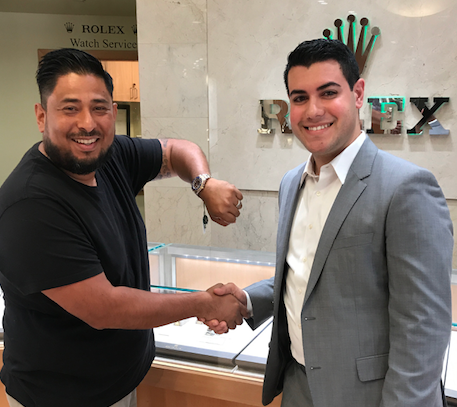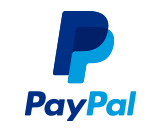 Phantom Protect Luxury Watch Guard is $45.00 (USD)
"A Very Small Price to Pay to Protect your Luxury Timepiece."
U.S. orders about 3 – 5 days for delivery,
 Outside the U.S., delivery time is about 3 – 4 weeks. 
(Note: Item will be sent to the address provided by Buyer, Not Responsible for any incorrect addresses provided)
NO REFUNDS or EXCHANGES
(Install at your own risk)
Phantom Protect Luxury Watch Guard is also referred to as:
prevent scratches on your rolex
rolex protective film
rolex clasp protector
watch bracelet protective film
rolex scratch protector

r

olex protective film

scratch protection film for rolex
rolex submariner scratch protector
protect rolex clasp from scratches
rolex watch protector
watch protective film
plastic wrap for watches