Smell like @$$ or smell like MONEY
I want to make sure we are clear. These smells are particular to me, and colognes smell different on people. You might disagree with me because you are a beta male and question everyone's opinion. So stop being a little bitch and listen. You might learn something. Now that is how you start a blog.
Pay attention you have 2 ears and 2 eyes
Now that we got that out of the way, let's talk about the ten colognes that will make you smell rich. I have these colognes not because I liked the way they smell, but because I smelled them on rich people. One of the great things about not having many people in your life is that you are selective in who you congregate with. Some of the most successful people I have interacted with have brought me success and inspired me. Importantly, they smelled so good. #nohomo
Choose your Peers, not your friends
You hang around two broke people; you will end up being the third. Select who you share your time with. Instead, I seek knowledge from a successful person who only gives me two minutes of their time than hang out with losers that all they want is a handout from you. Wealthy or successful people always have a dignified look. They can have a particular watch they always wear, shoes that describes them, or even the expensive car they drive. But one thing I have noticed is each one of them has a signature smell.
Smell successful
By wearing the cologne that these successful gentlemen wear will not make you wealthy; you have to work your ass off. Emulating them will allow you to think wealthy, enabling you to find your scent.
Once you find your smell, you need to stay with that because this will be your signature. Now the scent you get will have to be subtle and classy. Don't be wearing that Joob, or Old English, shit that your pops wears.
Mont Blanc Legend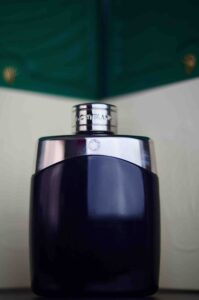 This smell gives you an undernote of leathers and wood; it is very masculine and always attracts the opposite sex. When I wear this fragrance, it will last me all day. You might not smell it, but at the end of the day, someone will compliment you on it.
Yves Saint Laurent La Nuit De L'Homme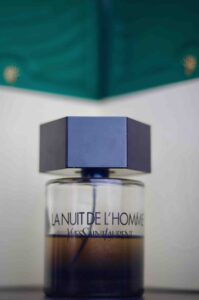 Now, this is a heavy hitter for me. This is the cologne I was wearing when I met my wife. She would walk by me to smell me. I've been wearing this for about ten years. It's wood smelling fragrance, and this is why women go crazy for it.
Burberry by Burberry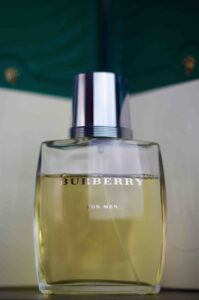 Get ready to go crazy over this one. I wear this cologne when I am in a suit. It has a musk smell to it, so soft and elegant that it has to be worn in business attire. You walk into a board room, and people will think you are the CEO.
Yves Saint Laurent Y Eau Fraiche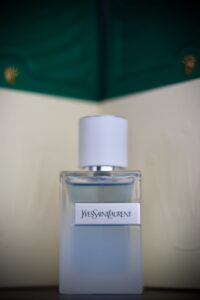 Did I just get out of the shower because I smell Fraiche? Fresh is the correct way to describe this cologne. I recently purchased one for my good friend for his birthday. We went to dinner, and all night I complimented him on the smell. This can be an everyday fragrance, and it will make people around you smile.
Yves Saint Laurent Y Eau de Toilette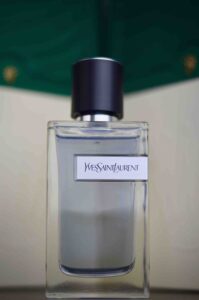 Not sure if you see my trend, but I use many YSL fragrances. They last all day. Everyday after I shower at the end of the day, I can still smell hints of it. This is not a first date cologne; this is a cologne that is fresh but sweet too. If you are spending the day outside, like at the beach or picnicking, this will get your woman in the mood.
Burberry Touch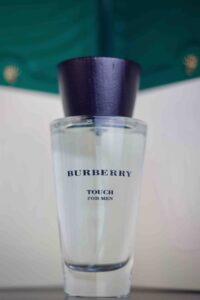 Clean, fresh, and subtle. These smells say my ass and balls are clean. I've worn touch for about seven years. It's my go-to fragrance when I am casual. Even while wearing sweats and a hoodie, this smell is fun and fresh. You might look like a slob, but you smell like a crisp one-hundred-dollar bill.
Burberry Brit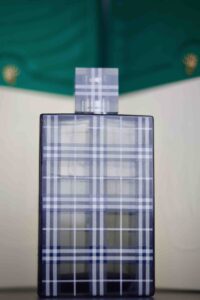 Only a confident man can pull this fragrance off. It will show off your charm through the spices and citrus notes. Because it is a spicy cologne, it makes it sophisticated. It will be one step below over barring. It's a smell that can be worn to a funeral and make a crying women smile.
Coach by Coach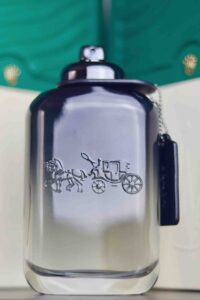 I will say it's a great smell, but it's more for a young man. Coach is not known for making fragrances, but this grabbed my attention. It might not last as long as the others, but I like it because it's playful.
With a fruity smell and spicy undertone, it's a cologne that I use to drive in my truck and not in my Bentley.
Kiton by Kiton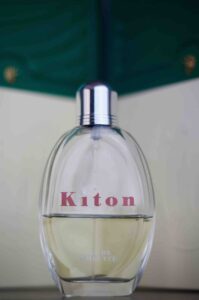 Do you want to smell like a bouquet of roses? Flowery fragrances tend to associate with women's perfumes, but this one can get away with being a men's. You can smell the flowers but also woods like cedar. I wear this when I am business casual and want others' attention because of the flowery scent.
Hanae Mori by Hanae Mori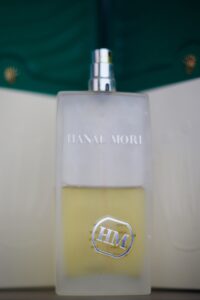 You just walked into a botanical garden and fell asleep there. This is a flower power smell. All the flower smells you think of are in there. It can seem obnoxious, but it works. I discovered this when I was in Calgary, Canada. The men their wear it because of the cow smell on the farms.
Be broke but smell rich
In the end, you have to find a distinct smell. These colognes will not make you rich, but you will smell like the wealthy. Think like the wealthy so you can start having that mindset. If you think about it, what made that wealthy man buy that cologne? I am just trying to get into your mind space and think how you think. Smell like you are rich this will be the stepping stone too many things.
Are you a watch enthusiast trying to protect your Rolex from scratches?
Introducing Phantom Protect Luxury Watch Guard – the toughest and most durable urethane film on the market designed specifically for luxury watches. It acts like invisible body armor while preserving your timepiece's look and style. Plus, it's easy to apply in just minutes!
You deserve peace of mind with your expensive investments and Phantom Protect can provide that along with stylish protection against everyday wear and tear. No more worrying about any minor dings or scratches ruining your premium look.
Buy now to get high-end protection for your luxury watch today! Be sure to check out our watch protection film.