Fine dining is something that gets
miss-interrepted a lot.
Some people's perception of fine dining is putting on a clean graphic t-shirt and going to a restaurant that has a lot of Flat TV Screens on the wall.  Well I'm here to tell you, if you're allowed in that restaurant with a T-shirt then you are not in a fine dining establishment. Sometimes we want to treat ourselves or celebrate a special occasion.  One of best traditions is to break bread with the person love, enjoy, or any fine occasion you are looking to engage.
Here are 5 Things to Look for when you know you are Fine Dining.
1. Number of Restaurant Stars:

Before I go out to eat and assume I'm eating at a fine restaurant.  I want to make sure it's at least a 4 to 5 stars because this assures me that the restaurant doesn't deceive me.  It might have a fancy name but when you get there all you see is fast food restaurants around it.   Usually, every 4 to 5 Star restaurant has it's own stand alone building what I mean by that is they're not connect to a mall or Shopping Center or in a bad part of a city.
2. Dress Code: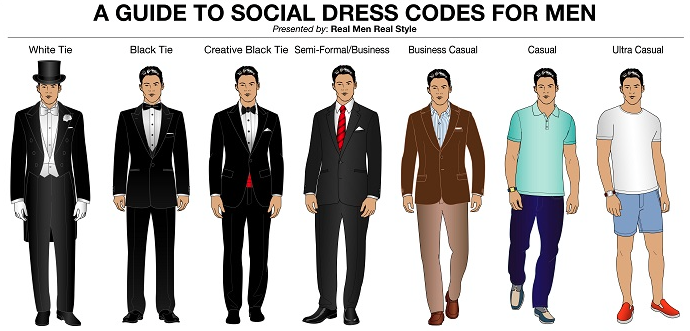 I mentioned this in my Fine Dining Mistakes blog, if you're serious about spending some serious money on dinner, not only do you have to look at the number of stars the restaurant.  (I'm not referring to YELP) You also have to look at what the Dress code entails. When I go out with my wife and want to get fancy, therefore making the experience more exclusive for us.  I make sure they restaurant is at least:  Business Casual, Business Dress code.  This way I can assure, I'm not going to be sitting next to some man in Cargo Shorts, Sandals, and Faded Heavy Metal band T-Shirt.
3. Quality of Food: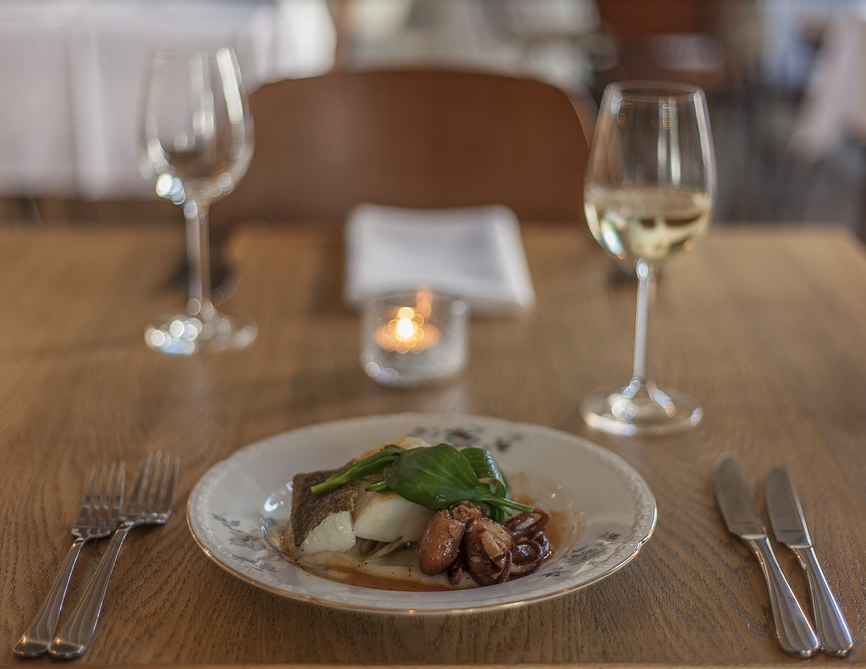 What I mean by that is.  If you see Hot Dogs, Hamburgers on the menu, trust me you're not Fine Dining.  A lot of good restaurants put a great deal of attention on their Sea Food Menu or Protein.  For example, I eat a lot of sea food, and if I see items like Chilian Sea Bass, Rainbow Trout on the menu.  To me, that's good sign to eat there.  My wife and I eat frequently at the SW Restaurant  the Wynn Las Vegas Resort.  The reason we love dining there is simply because it's the freshest.  One of their mentions at the SW is, their seafood is imported to the hotel no more than 48 hours after it's been caught.  Remember, Las Vegas is in the middle of the Nevada Desert.  So that seafood has to get there quick.
4. Valet:  

(Picture Source: forbestravelguide.com)
WYNN Hotel and Resort, Tower Suites Entrance…
"This picture might look familiar from my Tesla Road Trip video, when we stayed at the Wynn Tower Suites in Las Vegas, NV."
If you're going to splurge on a great dinner, you not need to worry about your vehicle.  One of the things I look for is, to make sure the valet is part of the restaurant.  A lot of restaurants hire third party companies to valet their customers vehicles.  I don't trust them.  I want to make sure the Valets are wearing the restaurant logo and not Valeting for anyone else but the restaurant.  I've visited one restaurant where the Valet automatically knew my name and said Welcome Back Sir.  My car is always parked in the front of the restaurant, almost to show off,
"Hey everyone, Mr. ESQ is here."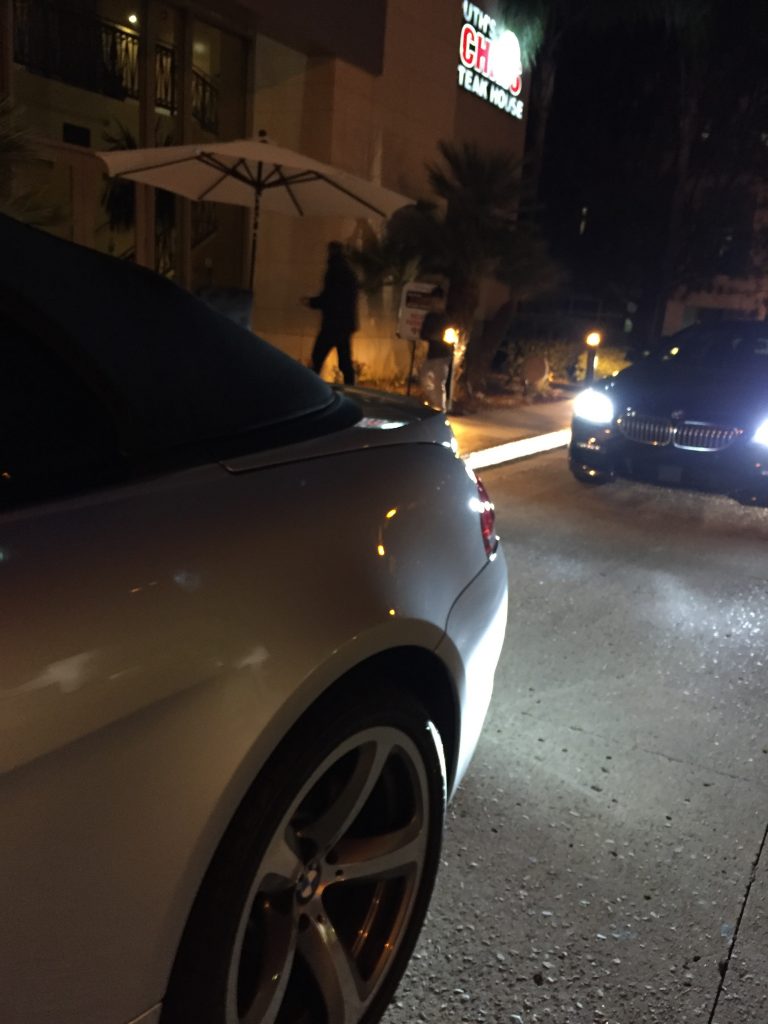 Heres's a picture of my BMW 650 valeted in front of Ruth's Chris. Now that's attention to detail.
5. Host and Staff: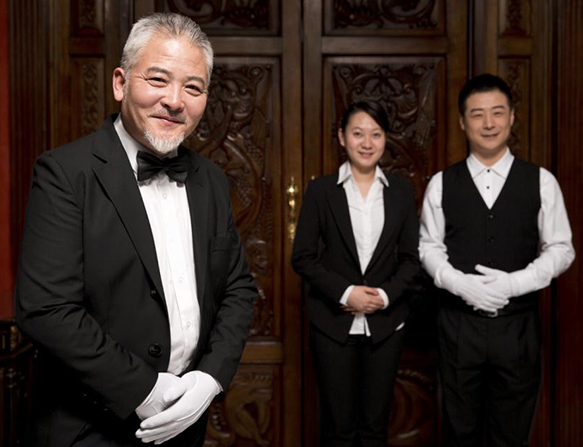 (Picture Source: sxxmtdc.com)
Obviously when you walk in the first person you see is the Host.  Well the last thing I want to see if seeing a host on their phone texting or chewing gum etc.  The host has to be on their game.  They are the second person you are in contact when you walk in.  A host should be dress to what the restaurants Dress Code is.  I never want to hear their personal conversations or talking bad about the staff.
I was at Ruth's Chris in Del Mar and I heard the Manager say as he walked by me say, "Don't worry I fired his ass already."  Woah, that's something as a customer I don't want to hear.  Who did you fire?  The Chef?  Were they spitting in our food?  Who knows.  I haven't been back there every since.
"Please remember you're going to be spending your
hard earned money."  
You want to make sure the money that you spend at a fine establishment compliments that experience.  I am one that loves to dress up when I fine dine, so you should also have that experience.  Listen to your wait staff, you will see if they are knowledgable about the menu and wine list.  The on duty Manager should at least great you once during your meal, they might ask you if you're celebrating something special.   A lot of times they will even comp you something.
A restaurant I frequently attend always sits me at the same table.  I've been going there for about 5 years and it's alway welcoming to know what you're experience is going to be.  The Manager even recognized us one time and gave us his business card and said to call him directly for future reservations.  He knew it was our wedding anniversary and comped us our dessert.  We where too full from our meal, but we ate it because it was delicious.
As a quick BONUS for reading my whole article.  I'm going to give you another thing to look for when you Fine Dine.
6. Restaurant Layout: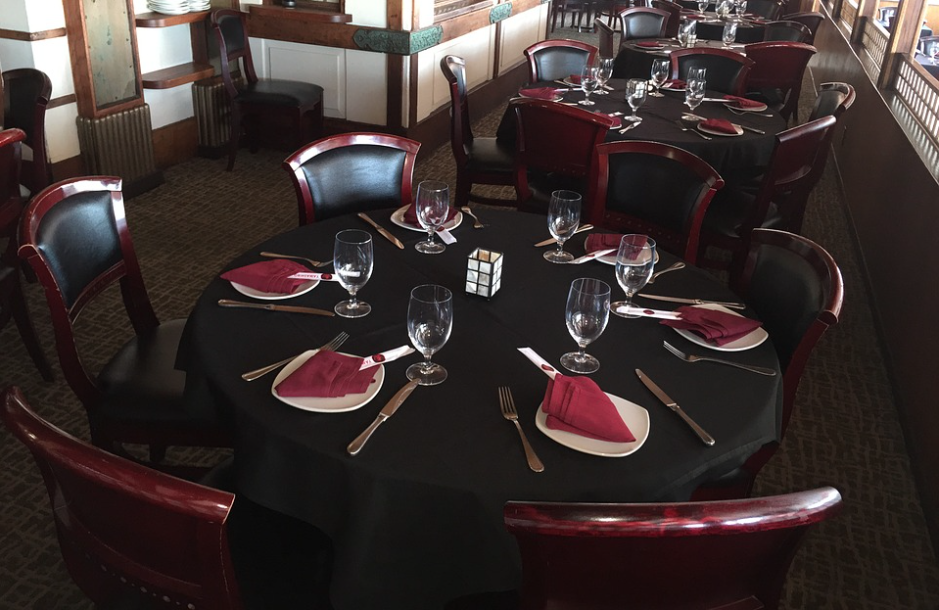 Of course, this will be one of the greatest signs you look for.  Next time you book an online reservation or go to the restaurants website.  Take a look at the Restaurants layout.  I use an App called Open Table.  Restaurants always want show stunning pictures of their restaurant, but you also have to do your research.
Go on social media and see who's attended this place.
Try typing in a hastag (#restaurant) of the place you are looking to attend.  Customers pictures don't lie.  Think about it….
"People always LIE on their online Profile Picture.
People always want their best picture on their profile, I do."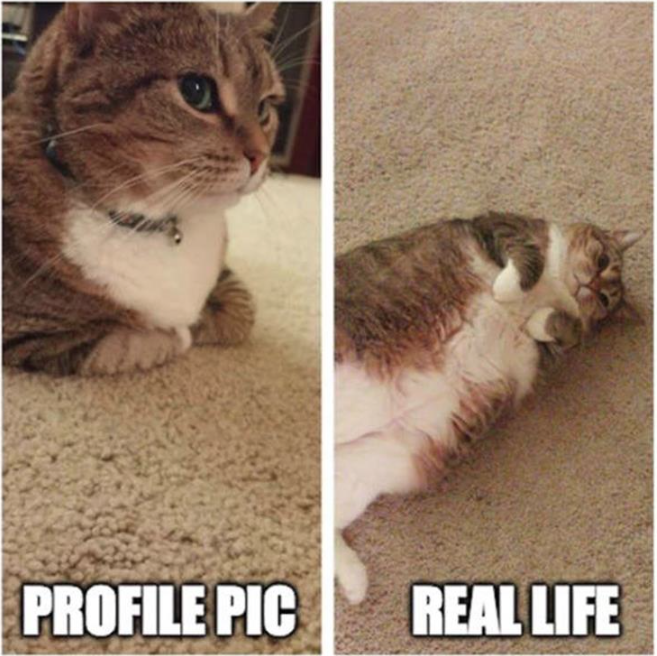 Maybe a little photoshop or a couple of filters will make you look good.  It's funny because when you look at their friends posts of you on their page, it's really not flattering.  Sometimes doing this on restaurants pages will really show their colors.  GOT YAHH!!!
The next time you take your partner out, try using some of the examples I listed to get the best place to fine dine.  Also, please don't look at price either because you know the saying,
"If you have to ask the price, then you probably can't afford it."  
Here are some restaurant I like to attend frequently.  They might be up your alley, Happy Dining:
Seasons 52, UTC La Jolla, CA
Larsens Steak House, La Jolla, CA
Flemmings, La Jolla, CA
Ruth's Chris, Del Mar, CA
SW Steakhouse, Wynn Hotel and Resort, Las Vegas, NV
Danavons, La Jolla, CA (Moved)
Mizumi, Wynn Hotel and Resort, Las Vegas, NV