Guess What? I Bought Another Rolex DateJust 41
Watch my Latest Video on how I bought a Rolex DateJust 41 Slate Dial with Roman Numerals and Fluted Bezel.  This is the watch that gave my watch collection a great compliment.  I wanted a watch that wasn't too Business or too Sporty.  My DateJust was the perfect fit due do it's beautiful Green Roman numerals and 18k White Gold Fluted Bezel.
Check out my YouTube Channel where I just purchased a new Rolex DateJust.
Are you a watch enthusiast trying to protect your Rolex from scratches?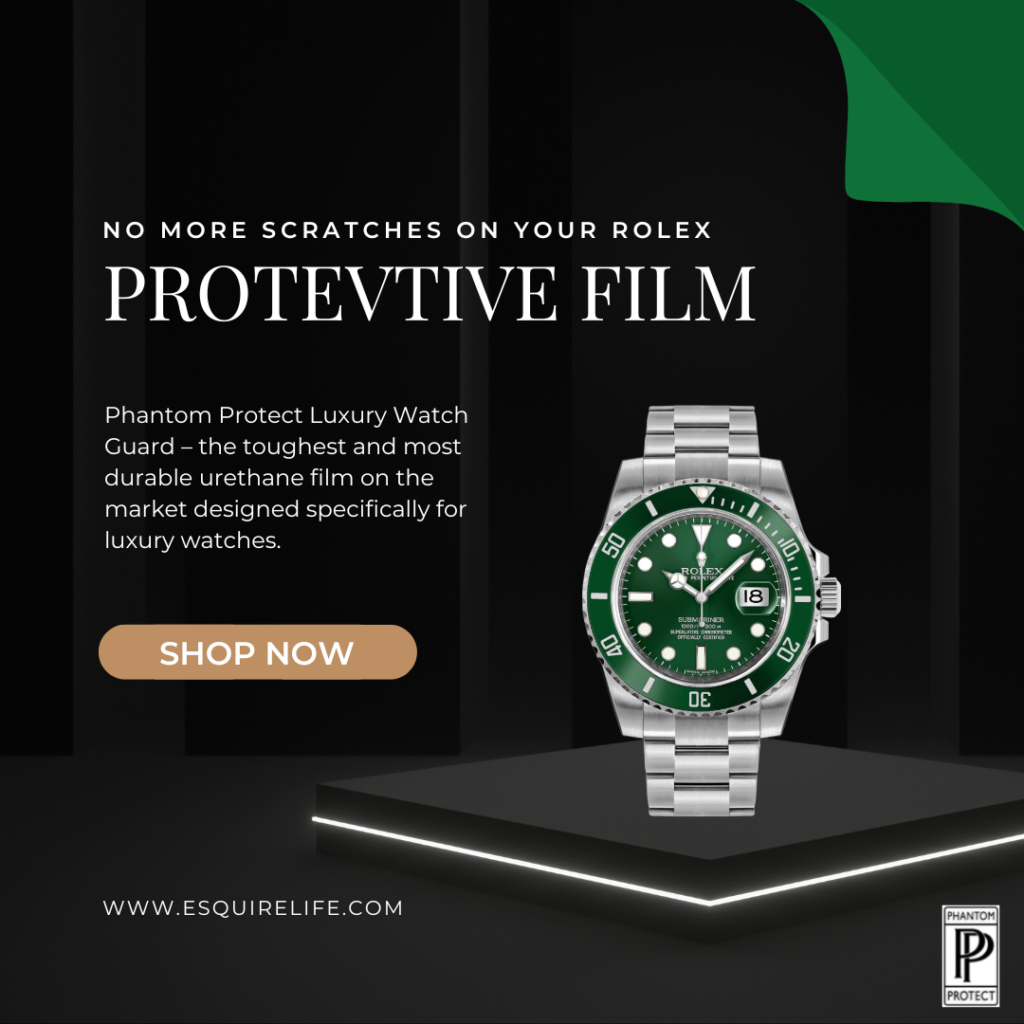 Introducing Phantom Protect Luxury Watch Guard – the toughest and most durable urethane film on the market designed specifically for luxury watches. It acts like invisible body armor while preserving your timepiece's look and style. Plus, it's easy to apply in just minutes!
You deserve peace of mind with your expensive investments and Phantom Protect can provide that along with stylish protection against everyday wear and tear. No more worrying about any minor dings or scratches ruining your premium look.
Buy now to get high-end protection for your luxury watch today! Be sure to check out our watch protection film.