Every Man Should have 1 Good Watch…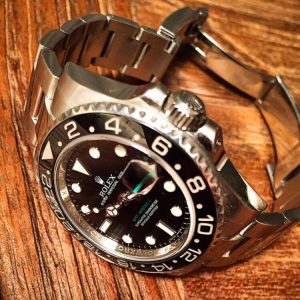 I've always been a true believer of this.  In my last Blog, "Why I love Watches,"  I talk about how I started to love watches.  In this Blog I want to talk to you about how a watch can set the mood for any situation.
First, let me set the record straight for all men out there.  When I say, "Good Watch," it doesn't automatically mean, Rolex, Panerai, Patek Phillp, Audemar Peugeut.  If you're going to use a watch as an accessory don't let it kill the appearance of your entire outfit.  Having a good watch doesn't mean wearing 56mm that you shirt cuff can't even go around it.  Or something so fake with cubic zirconias all around it, that you lose all credibility.  Also Read:  
Does Wearing a Gold Rolex Make you Pretentious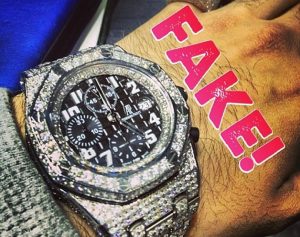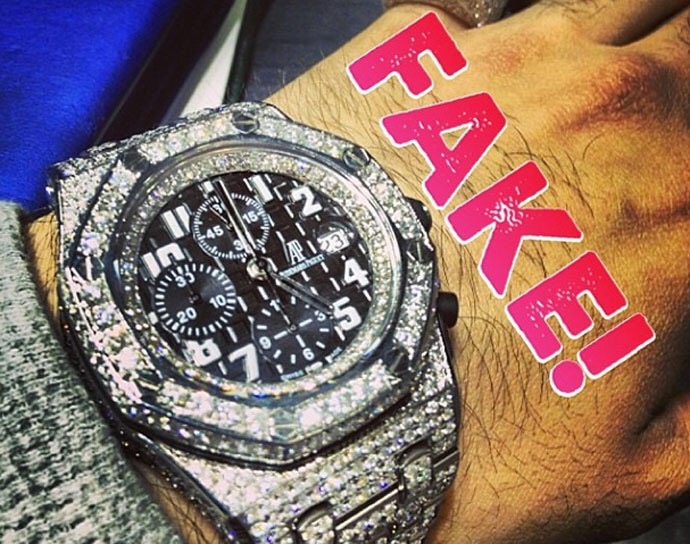 (Source:  Wallstreetinsanity.com)
A good watch can mean, something that will compliment your attire, especially with you're wearing a suit.  One of my biggest hates in life is when I see a man wearing a suit and he's wearing a big plastic digital watch.  Why do you need to wear a shock resistance watch in a suit?  Are you afraid you might go on pursuit?  You're not a FBI agent.
Here's another pet peeve but I will talk about this in my next fashion blog.  I've seen men dressed up wearing big ass shiny plastic sunglasses that were bought the corner gasoline station.

50 Cent wearing a Casio watch with a suit.
(Source: Dailymail.co.uk)
Holy $#!+, shoot me now.
But like I said, that's for another Blog. I own a couple of nice watches and some casual watches as well.  Since we're talking about good watches, I want to talk about what I wear when I am dressed up for an interview, wedding, fine dining etc.
First, you have to know how to match your metals.  For example, if you're belt buckle or shoe buckle are gold, then you might think about wearing a gold watch.  It's nice to keep your watch collection semi neutral so you can mix and match.
I recently purchased a gold metal Hermes belt buckle.
It's been difficult to wear because my gut sticks out over it. LOL, Fat People Problems.
That metal does not go with any of my watches.  So, I 've never worn the belt.  Just recently I've purchase the Rolex Submariner two tone.  I didn't purchase the watch to match my belt, but it will help now, because it does have Gold in the watch.
When you wear a tuxedo, you don't have to wear a watch.  But if you do, then it's recommended that your watch have a…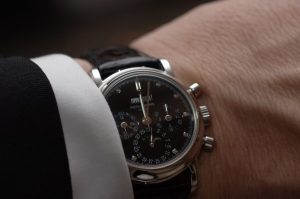 (
Black Alligator strap.
"To me that shows respect to your tuxedo."  
I usually change my black leather strap on my Panerai 510 to a black Alligator strap that I kept from my old Panerai 104.
I know that I,ve been talking about Luxury watches, well it's taking me a long time to get to this level of purchase.  But like I mentioned before it doesn't have to be expensive just be smart when you wear a watch.
Companies like Seiko, Bulova, Mavodo, make some beautiful inexpensive watches.  If your budget allows it then splurged on a Luxury watch.  If your budget doesn't allow, then try to at least invest in a brands I just mentioned.
Invicta watches are not even in the realm of luxury or nice watches.  So please don't even consider them.
Remember, you'll be going to Job Interviews, Weddings, Dates. So you do want to compliment your outfit.  Wearing something fake or eccentric during a job interview will just discredit you.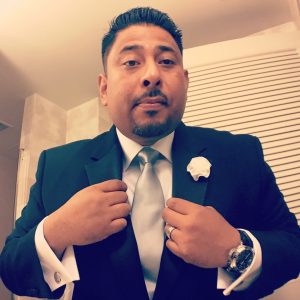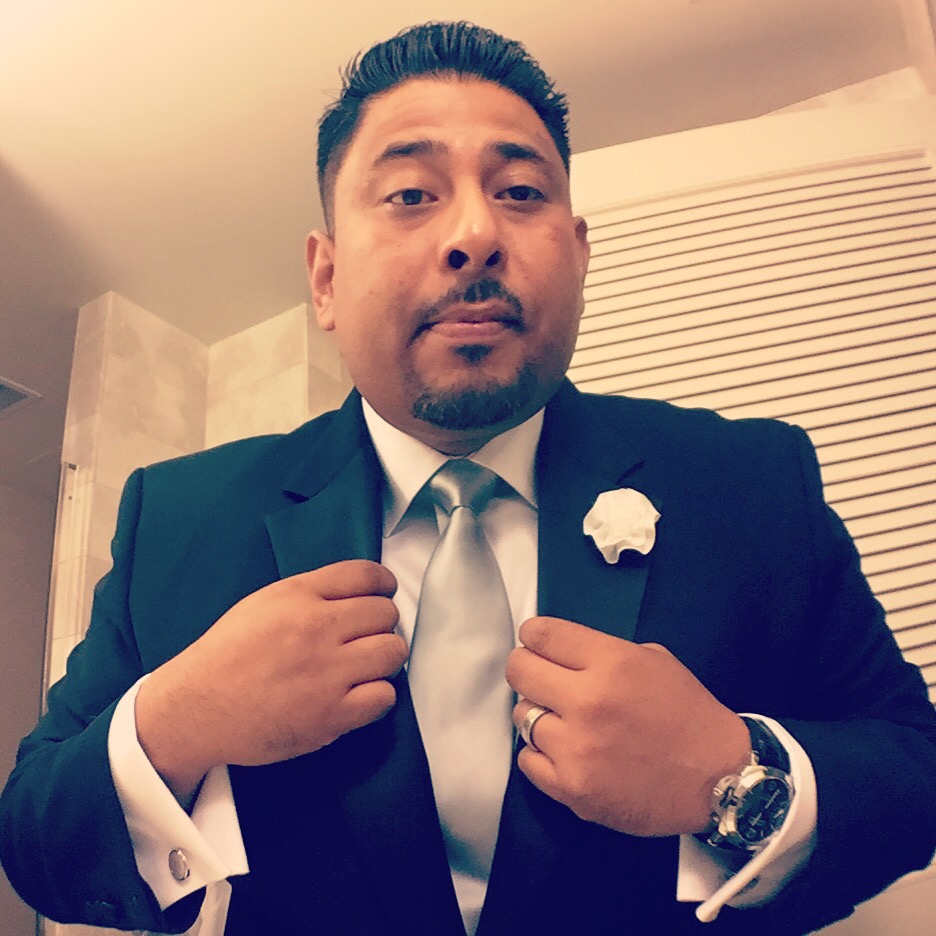 As a teenager having a stainless steel, two tone Seiko watch.  I paid $75.00 for that beauty.  Spending 75 bucks was like spending $1000.00 as a teenager.  I saved up my for to buy that watch.  It took me about 6 months then I bought it as a present for me.  Being in High School I was balling like a champ.  Well, my dumb ass let a girl borrow it and "supposedly," she lost it.  I hated myself and that girl.  As a young adult my mom bought me a Bulova two tone to make up for the one "I" lost. Yeah, I never told her a girl lost my watch.
Oh my God, I wore that watch everyday.  I was proud of that watch because I knew my mom paid a lot of money for that watch.  This was back in the late 90's so that was a lot of money.  To my disappointment, I lost that watch in a motorcycle accident.  I don't know if it fell off when I hit the ground or lost it in the Emergency Room when I was unconscious.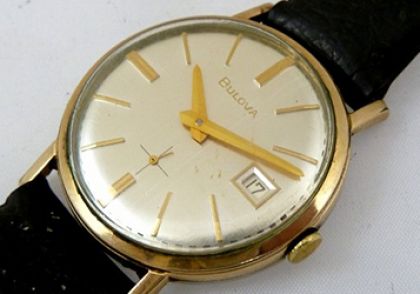 (Source: Mademan.com)
So the next time you are getting suited and booted look down at your wrist and see if your watch compliments your attire.  If not, then it's simple don't wear a watch.  Save up and get that watch you want.  Sometimes even ask your relatives if they have a watch.  I remember my Grandfather having a gold Bulova watch.  It was very classic, and thin.  Back in those time a 32 – 36 mm was in style. A lot of times relatives have watches that they don't wear.
You never know they might have a classic Patek in an attic somewhere.
So next time your getting dressed up for a job interview, Date, Wedding, etc look down at your wrist.  If you are not sure if your watch doesn't compliment your outfit then, I recommend not wearing one.  And please don't wear 100 bracelets.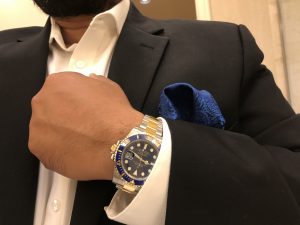 Are you a watch enthusiast trying to protect your Rolex from scratches?
Introducing Phantom Protect Luxury Watch Guard – the toughest and most durable urethane film on the market designed specifically for luxury watches. It acts like invisible body armor while preserving your timepiece's look and style. Plus, it's easy to apply in just minutes!
You deserve peace of mind with your expensive investments and Phantom Protect can provide that along with stylish protection against everyday wear and tear. No more worrying about any minor dings or scratches ruining your premium look.
Buy now to get high-end protection for your luxury watch today! Be sure to check out our watch protection film.